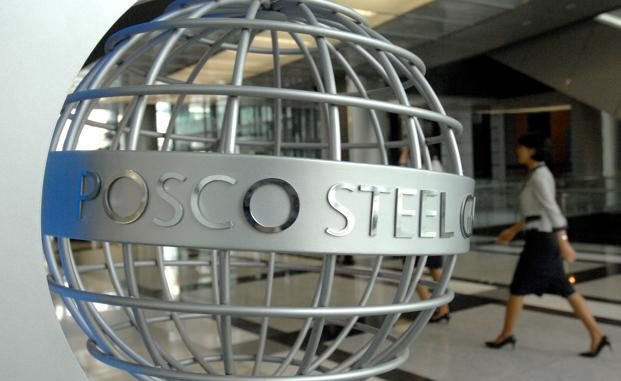 Land acquisition for Posco Steel Plant in Orissa resumed after a year on Monday. The acquisition process had been halted as the land was tangled between several claims and counter-claims which rooted protests, violence and police crackdowns.

"Land acquisition process began in Gobindpur village in the proposed project site near Paradip. It will continue till all betel-vineyards of the cultivators willing to hand over their land is completed," District Collector SK Mallick said.

According to Additional District Magistrate Surjit Das, betel-vines and land of those who had already given their consent are being acquired. On the other hand, the heads of Posco Pratirodh Sangram Samiti (PPSS), accuses police of launching preventable crackdown on villagers aiming to resist entry of acquisition team into Gobindpur. The incident allegedly injured six villagers.

"We have begun acquisition of land at Gobindpur village this morning. Betel vines and land of those who had already given their consent are being acquired," said Surjit Das.

Das claims 400 police personnel were deployed to end the anti-Posco sit-in at Balitikira of Gobindapur. The police force also cordoned off the area to ensure smooth and uninterrupted demolition of betel-vines and tree felling at Mathsahi, Gobindapur. Initially, a number of anti-Posco protestors tried to hinder the process but were reportedly chased away. According to PPSS leader Abhay Sahu, police had also taken some violent villagers into custody.

CPI leader and MP Bibhu Prasad Tarai blamed police of using force for the demolition process. Protesting and demanding withdrawal of police, Tarai staged a dharna at nearby Patna Chhak. Similar protests were also reported in Bhubaneswar.