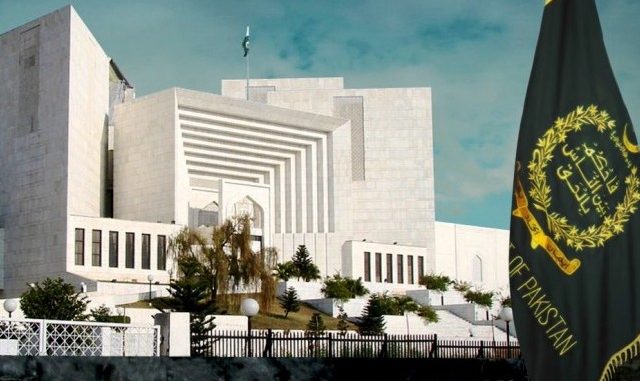 The Supreme Court of Pakistan has barred the disbursement of hefty amounts to any media house or advertising agency regarding the political campaigns for May 11 elections. A two-member bench comprising Justice Jawwad S Khawaja and Justice Khilji Arif Hussain was hearing petitions filed against the federation on the spending of secret funds in the country.

The apex court has asked the federation to present a summary of funds allocated and approved after the dissolution of the previous government.

The bench also observed, "Since the activities in relation to the elections had already commenced wherein political parties and others are actively engaged, it is our expectation that the ECP shall revise and issue its Code of Conduct."

Secretary ECP had informed the court that the commission was already seized of the matter relating to the media Code of Conduct particularly in the context of the upcoming elections. The ECP is considering two draft Codes of Conduct and would complete the exercise within one week.

Taking a step forward, the court has banned payments to any advertising agency/media house till the next date of hearing in the current matter. Deputy attorney general (DAG) was asked to present the detail of any summary which might have been approved starting from March 10, 2013.

The court order noted, "It has been further alleged that the summaries in respect of disbursement of substantial amounts were approved after the expiry of the term of the previous government".