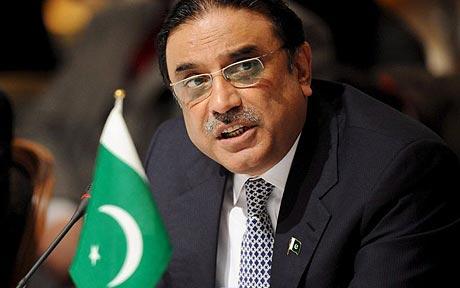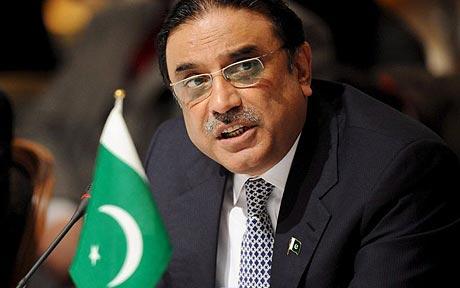 President Asif Ali Zardari reminded the institutions of his constitutional powers and warned them to act in accordance to the law. Zardari was particularly referring to the Election Commission of Pakistan (ECP) and Returning Officers (ROs) against which several complaints have been surfacing the media.

Zardari said he is avoiding the use of his constitutional powers since he does not want to give wrong impression by interfering; however, it does not give the institutions a free hand to act as they please. His remarks came during his meeting with the governor, interim chief minister of Sindh and members of the provincial cabinet at Bilawal House.

"The institutions should not forget that I have constitutional powers," President Zardari said.

Zardari reiterated that fair and timely elections are his main priority and so should also be of the caretaker government which is wasting time on other matters. He also directed to increase the Sindh police force in order to ensure security and help maintain peace in the area.

"The president has called for a better police performance. He has also directed the government to look towards better health and residence facilities for the police," Caretaker Minister for Information Noorul Huda Shah told the media.

Governor Sindh Dr Ishratul Ebad Khan, Chief Minister Justice (retd) Zahid Qurban Alvi, Shakaib Qureshi, Nawab Qalb Hussain Lahori, Muhammad Shareef Ansari, Sardar Khan Ghoto, Raees Ghulam Qasim Jaskani, Dr Junaid Ali Shah, Sardar Muhammad Yaseen Malik, Syed Shabbir Zaidi, S Khalid Tawab, Dr NK Luhana, Anis Haroon, Khalid Latif, Noorul Huda Shah, Abdul Qadeer Chohan, Mian Zahid Hussain, Haroon Farooki, Sardar Haji Khan Chachar and Sharfuddin Memon were also present during the meeting.