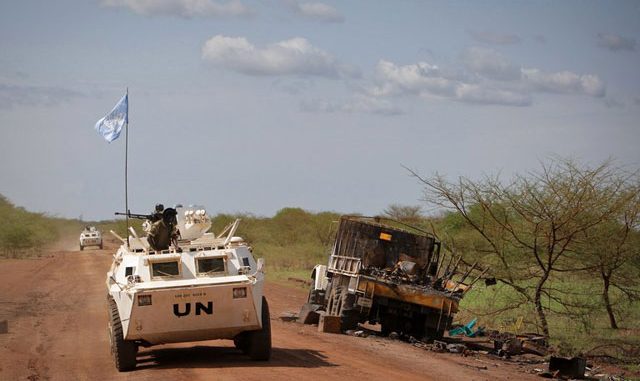 India grieves over the death of five Indian Army soldiers, who were serving under the United Nations flag in South Sudan. The soldiers lost their lives in peacekeeping missions that India has participated in since the 1960s. Their remains are being flown to Delhi airport.

The attack on 32-member convoy on Tuesday killed a Lt Colonel and four other army personnel. The tragic incident took place at Gumuruk in South Sudan's troubled Jonglei state. The soldiers are identified as Lt Col Mahipal Singh, Naib Subedar Shiv Kumar Pal, havaldars Heera Lal and Bharat Samsal and Lance Naik Nand Kishor Joshi. The incident also left five others injured including Captain Bhagirath, Havaldar Ram, LanceNaiks Ramesh and Naginder Kumar, and Sepoy Rajiv Kumar.

India has about 2,200 Indian army personnel in South Sudan in two battalions. One is based in Jonglei and the other is in Malakal, in the Upper Nile, on the border with Sudan. According to UN peacekeeping spokeswoman Josephine Guerrero, there were 200 attackers. Condemning the deadly attack, UN secretary general Ban Ki-Moon said it could amount to a war crime.

The South Sudan government holds rebel leader David Yau Yau responsible for the ambush. The government has been in a constant feud with the rebels in Jonglei while UN peacekeepers strive to ensure minimal civilian causalities.