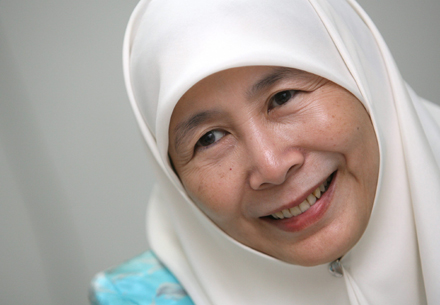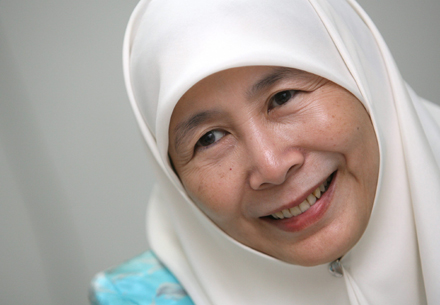 Parti Keadilan Rakyat (PKR) president Datuk Seri Wan Azizah Wan Ismail has confirmed that she will not be contesting in the upcoming general elections because she wants to campaign across Malaysia.

"I want to campaign all over (not just in one seat). My role is to campaign… and I feel I can contribute more to the party as a whole if I go around to all the seats. Because I think these elections will be very narrowly fought, and with just a little tip… I hope I can be that (tip)," she said.

Wan Azizah said she wants to campaign for the entire party and has no plan on stepping down as party president. She also launched a new video to create awareness among women voters in rural and semi-rural areas.

"I believe all women should be appreciated and their voices heard," she said.

The video was launched on a popular video-sharing site YouTube. It is among a series of other campaign clips touching on rice bowl issues produced by the Pakatan Rakyat (PR) anchor party as part of its Election 2013 social media push.

"Women are one of the main pillars of a country's development. Each progress and development begins at home… as a woman with a career, I hold responsibilities in office. They are all heavy. The same goes to all the women in Malaysia. Those who are housewives have various challenging duties… however, cost of living is rising. Income becomes more insufficient. Violence against women has worsened," party president Datuk Seri Dr Wan Azizah Wan Ismail said at the launching ceremony.