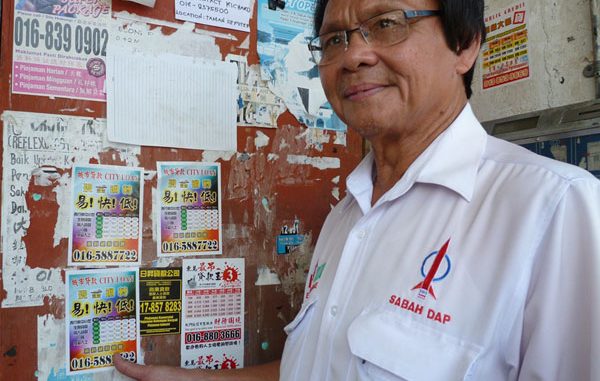 Edward Ewol Mujie parts ways with Sabah and swears allegiance to Barisan Nasional (BN) component party, Upko. Edward held charge as Sabah DAP Vice Chairman and Karambunai Branch Chairman. The President of Upko, Tan Sri Bernard Dompok, embraced the new entrant and promised to support him through the crucial times.

"Having considered all factors plus the current scenario, I have decided to relinquish all my posts in Sabah DAP and resign from the party with immediate effect. I wish my former comrades the very best and good luck," Edward said.

He said the unity of the indigenous people is of utmost importance to him. His decision is based on the sole purpose of uniting the KDM through 'Gelombang Tataba'. He said Upko is the only party fighting for the rights of Sabahans, especially the KDMs.

"Upko has been very vocal on all issues affecting the rakyat, for example, in finding solutions to the illegal immigrant problem in Sabah. The proposal for the re-issuance of the MyKad which was mooted by Upko is a daring move and deserves full support from all political parties and the rakyat," he said.

Dompok expressed his gratitude and promised to include Edward in the fight for a better tomorrow.

"His entry into Upko comes hot on the heels of Upko, PBS and PBRS joining hands together to ensure the unity of the indigenous people of the State and I am happy that our efforts have been seen in the proper light by the people of Sabah. BN has addressed a lot of the issues that have been bothering Malaysians in Sabah and, of course, we will not stop addressing these issues," Dompok said.