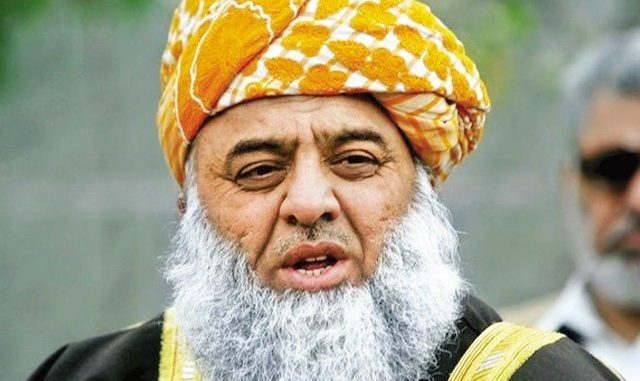 Jamiat Ulema-i-Islam-Fazl (JUI-F) chief Fazlur Rehman is agitated over Election Commission of Pakistan's recent policy of banning the use religion's name in election campaigns to lure electorates. Fazl criticized the authorities and mocked them for coming up with new policies on regular basis.

Fazl accused the Election Commission of Pakistan (ECP) of representing a secular mindset by restricting the use of religion in the election campaign. He said the policy is completely against the ideology of Pakistan and thus should be nullified. Fazl insisted that majority in Pakistan uses the wrong definition of secularism to serve their purpose of spreading anti-Islamic messages in the masses.

He also criticized the Returning Officers (ROs) for posing questions about religion to potential candidates. Fazl said the ROs should learn more about Islam before they raise questions on other people's belief.

"The Returning Officers should first learn Islam themselves and then ask questions from others about the religion," he said.

Fazl said there is no doubt that the upcoming general election call for a direct clash between the secular and religious forces. He claimed that his party would enforce supremacy of Islam and Sharia if it was voted to power. He also vowed to defeat all anti-Islam forces in the elections and enforce Islamic laws in the country.