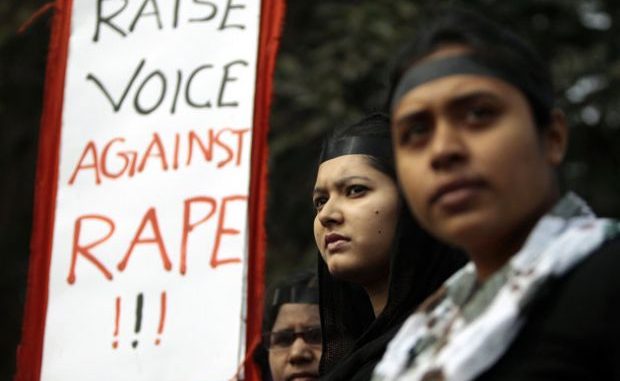 Rape cases in Delhi seem to be rapidly increasing while public transport has become the safe haven for rapists in India. The atrocious December 16 gang-rape incident alarmed the authorities and gained attention of international bodies that raised concern over the protection of women in India.

The matter was still under discussion while another shocking incident has left the officials shuddered. A 10-year-old girl was reportedly raped inside a chartered bus on Saturday in Delhi's Sultanpuri area. The minor was allegedly raped by the driver when he lured her inside the bus. The vehicle was parked near the slum cluster of Sultanpuri.

The minor narrated the tragic incident to her family and friends. Her parents rushed to the police station where afterwards, medical examination proved the sexual assault. Police have taken a 47-year-old suspect, Rakesh Kaushal, in custody.

When the victim of the infamous Delhi gang rape died in 2012, the lawmakers were moved to make some long-term decisions to curb the crime. Death penalty for certain type of rapists was approved by the cabinet. These included rapists who cause heinous damage to their victims after raping them. In addition, the government decided not to hold the matter till Parliament's budget session, and approved an ordinance that incorporated key recommendations of the Justice JS Verma panel.

Moreover, in cases where rape leads to death of the victim or leaves her in "persistent vegetative state", the minimum punishment can vary from 20 years of imprisonment to death penalty. However, the ordinance has nothing concrete to say about the Armed Forces Special Powers Act (AFSPA) and marital rape.