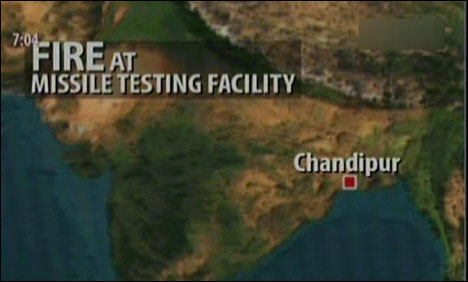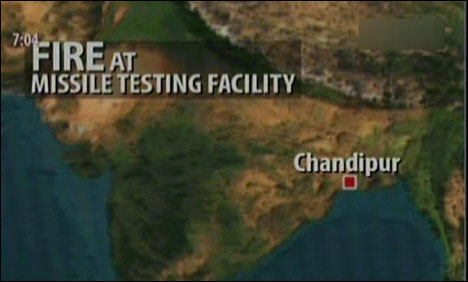 An underground magazine store of the Defence Research and Development Organization (DRDO) blazed on Monday, leading to a number of explosions at Chandipur. No loss of life has been reported until the filing of this report.

"The fire triggered explosions as it erupted in the magazine store of the Proof and Experimental Establishment (PXE) where shells and ammunition of different capacities and sizes are stored for test," PK Acharya, Officer In-Charge of Chandipur police station told the reporters.

Fire fighting squads rushed to the scene and ardently tried to contain the fire and restrict it from spreading over a wide landscape. The authorities at PXE refrained from giving away any additional information about the sudden incident. The cause of fire remains a mystery.

"The fire was restricted to the underground magazine store and no other facility inside the PXE complex was affected due to the incident," they said.

Roads near the complex remained blocked for quite some time. An investigation into the fire has been launched. The Proof and Experimental Establishment (PXE) is the defence laboratory of the DRDO and its main purpose concerns the research and development of technologies and products in the area of medium and large caliber weapons and their ammunition.