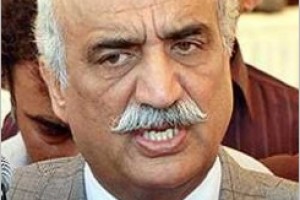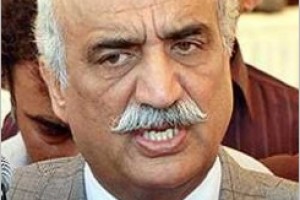 Syed Khursheed Shah of Pakistan Peoples Party (PPP) is declared as the Leader of Opposition by National Assembly Speaker Sardar Ayaz Sadiq on Friday. According to the Constitution, the premier is bound to consult the Opposition Leader on several major issues.

Pakistan Peoples Party is the first political party to complete its government tenure of five years without any military interruption. Although PPP bagged 124 out of a total 342 seats in the National Assembly in 2008, it only succeeded in winning 41 seats in the 2013 general elections.

Prime Minister Nawaz Sharif would now have to consult Khursheed Shah before appointing the National Accountability Bureau (NAB) chairman, forming the Election Commission of Pakistan (ECP), appointing the Chief Election Commissioner (CEC) and appointing a caretaker prime minister. Khursheed Shah is among the trusted leaders of PPP. His role in the National Assembly over the past five years has become the deciding factor for his notification as the opposition leader.

Khursheed Shah – a businessman by profession – was born in Sukkur on April 20, 1952. He holds a Masters Degree in History and Law from Islamia College, Sukkur. He was previously elected as a member of National Assembly in 1991, 1993, 1997 and 2008 as well and became the education minister in 1993.