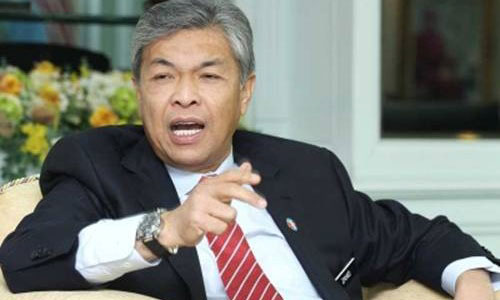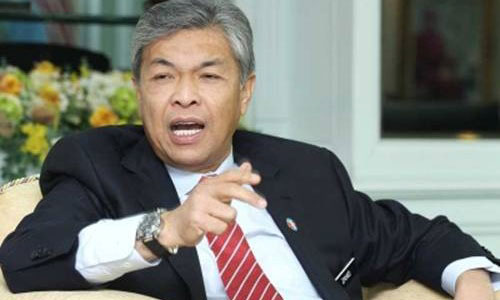 Court of Appeal has decided that Home Minister Datuk Seri Dr Ahmad Zahid Hamidi will have to face a civil suit filed against him over assault allegations. Court of Appeal President Tan Sri Md Raus Shariff denied Zahid leave to appeal against a decision of a High Court and directed him to pay RM5000 in legal costs to Amir Bazli Abdullah.

"The matter has not gone through trial at the High Court in Shah Alam and you are not deprived of an appeal process. After the trial you can appeal. Let the trial proceed in the High Court," Shariff said.

Shariff further added that if the court begins to consider every interlocutory appeal, it would only result in unnecessary delays in other cases. The five-member panel included Justice Md Raus, Chief Judge of Sabah and Sarawak Tan Sri Richard Malanjum and Federal Court judges Tan Sri Abdull Hamid Embong, Tan Sri Suriyadi Halim Omar and Datuk Zainun Ali.

Lawyer Karpal Singh, Bukit Gelugor Member of Parliament, believes that the minister should take responsibility and at least let the case go to trial.

"This is a serious matter, which requires attention. I had written to the AG in the early stages about this but he did not prosecute. It is not too late. The AG can still commence proceedings against the home minister," Karpal alleged.

Amir Bazli filed charges for damages alleging that Ahmad Zahid physically tortured him in 2006 at the Country Heights Recreational Club in Kajang. He claims that he suffered a nasal bone fracture and a swollen left eye. His application was dismissed in 2010 and also in 2012.

However, Ahmad Zahid then filed a counter-claim against Amir Bazli for damages for distress, embarrassment, anxiety suffered by him and also damages for defamation after Amir Bazli narrated false incident to several media organizations.