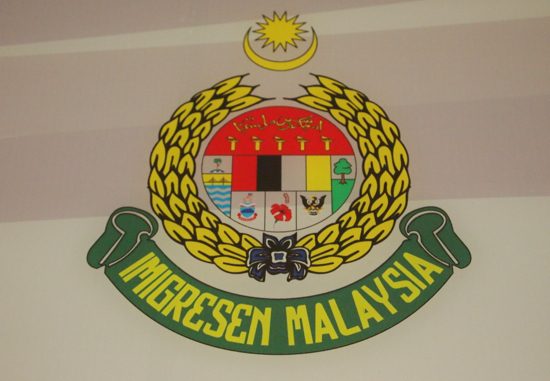 Malaysian authorities have detained up to 2,433 illegal immigrants during a clean-up operation to eliminate illegal immigrants residing in the country. The immigration department made these arrests on the first day of a comprehensive operation to trace and arrest illegal immigrants.

Home Minister Datuk Seri Dr Ahmad Zahid Hamidi said 8,105 people were investigated during the process. Following the integrated 6P illegal immigrant comprehensive legalization program, various enforcement agencies of the ministry and the Malaysian Anti-Corruption Commission (MACC) conducted investigations on Sunday to located illegal immigrants.

Majority of the illegal immigrants arrested on Sunday comprises of Indonesian nationals, followed by Myanmar nationals, Bangladesh nationals and Nepal nationals. People from Cambodia, Vietnam, India, the Philippines, China, Nigeria and Thailand were also detained.

"This operation is not seasonal and will not end on Dec 31 this year. This is an ongoing operation and we will not compromise. Our target is to achieve zero illegal immigrants. This shows the seriousness of the Home Ministry and Immigration Department (to flush out the illegal immigrants). Ours is not a spur-of-the-moment action," he said.

Ahmad Zahid acknowledged the cooperation of diplomatic missions of the countries which have played an important role in issuing work permits to these illegal immigrants. He also assured that these operations will not cause any difficulties for those foreign nationals who seek work permit and fully adhere to rules and the proper channel.

"Although there have been claims that the Immigration Department made it difficult for them by not issuing permits despite repeated applications and through various means, I give the assurance that permits will be issued for applications that are in order," he added.