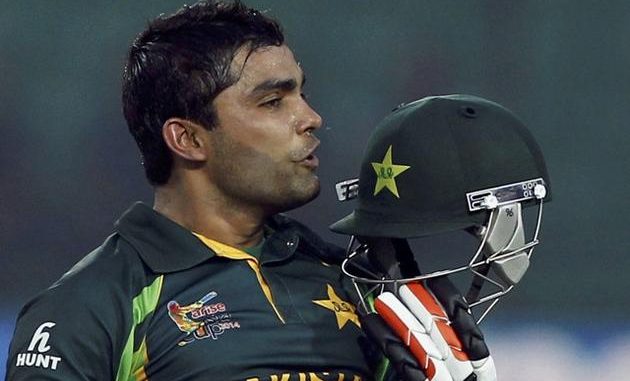 This Thursday Umar Akmal scored a fighting hundred to help Pakistan overcome their expected defeat against Afghanistan to win their most crucial Asia Cup match by 72 runs in Dhaka. Pakistan completely owed their recovery to Akmal's 102 not out runs, which lifted them from mere score of 117-6 to 248-8 in 50 overs before they completed the match with Afghanistan at 176 in 47.2 overs.

Afghanistan, a team which was playing their inaugural match in the five-nation Asia Cup, impressed despite their defeat. Their lack of experience was the only factor that stopped them from achieving their target. The Afghanistan captain Mohammad Nabi said it was Akmal's innings that made the difference. "Akmal played very well in the end to put a big total on the board. Dropping him was the turning point." It was Akmal who saved Pakistan's this time with his dominating second one day century. It's also his first in five years. In all Akmal hit seven boundaries and three huge sixes, helping Pakistan to achieve 59 runs in the last five overs. Akmal, let off at 28, led the fightback through a 60-run seventh wicket stand with Anwar Ali to lift Pakistan's innings.

The Pakistan team captain Misbah-ul Haq praised his the new team as well as his key player. "Afghanistan stuck to the basics and hit the lengths and lines that they planned. They really made it hard to score runs and they're a really good side and their fielding effort was impressive too," he said. "The match was almost out of our hands but it was one of the best innings from Akmal that led a very good fightback." Akmal held the innings together this time to ensure Pakistan reached a respectable target for the rivals to chase.