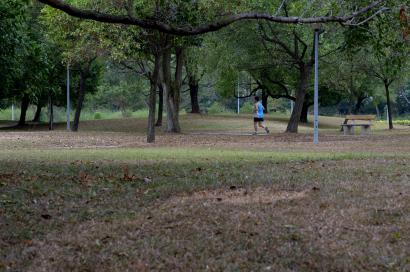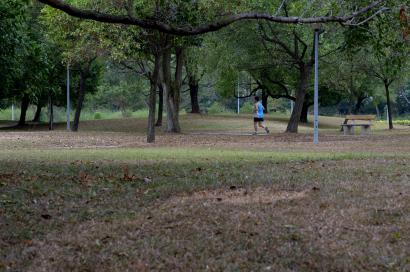 This prolonged dry weather that has been affecting Singapore since the middle of January 2014 has lead to a new record. Today the Changi climate station, declared that the rainfall total recorded in this February was only 0.2mm, breaking all previous record low of 6.3 mm since 1869.

During February, there were only seven days which received short showers between February 7th and 19th, most of which landed in the western parts of Singapore. Also the total rainfall recorded across 64 rainfall stations which range from 45 per cent to 100 per cent below the average of 161.0mm for February. About half of the stations, located in the southern and the eastern areas, have recorded monthly rainfall below 10.0mm. Apart from being the driest month, February was also recorded as the windiest month in 30 years. An average daily wind speed of 13.3 km/h was recorded in February. The Changi climate station, recorded the average daily wind speed of 13.3 km/h in February which exceeded the previous high of 12.5 km/h recorded in the January of 1985.

These prolonged dry conditions have set a new record for the lowest average daily relative humidity of 74.5 per cent. The previous record low for February and any month of the year was 76.9 per cent in February 1968, and 74.6 per cent in June 2013 respectively. NEA said the last day of significant rainfall was on February 16, when between 0.2 and 29.0mm was recorded in various parts of the island.