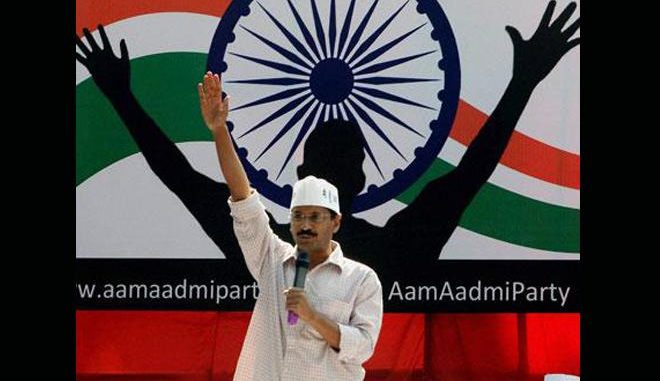 The Aam Aadmi Party (AAP) this Tuesday launched a petition campaign to ask people to support the party in demanding fresh elections in Delhi. Delhi has been under the rule of the President since February when Arvind Kejriwal, chief of AAP, resigned from his seat of Delhi Chief Minister. Kejriwal resigned when the government failed to table the Ombudsman Bill in the Assembly.

The AAP leaders plan to start the door-to-door campaigning today and would request people to sign the petition which is to be sent to the government. "The government is neither providing a solution for the problems of people, nor is it clearing way to give Delhi an elected government. So, Aam Aadmi Party has decided that we will go door-to-door to the people and people will themselves demand an elected government," said AAP leader, Manish Sisodia. The leaders of AAP had met the Lieutenant Governor Najeeb Jung on 21st July to convince him to dissolve the legislative Assembly and call for fresh polls. AAP leaders further requested the removal of Presidents rule in Delhi.

"Now speeches of Modi are not enough to run the country. He needs to act now and in the past two months of the new government, there has been no indication from the government side that it is strict against corruption," said Sisodia while attacking the Prime Minister, Narendra Modi. The Bharatiya Janata Party had won 31 seats in the Delhi Assembly polls last December but the number reduced to 28 when three of its legislators, Harsh Vardhan, Ramesh Bidhuri and Pervesh Verma, were elected to Lok Sabha in the general election.