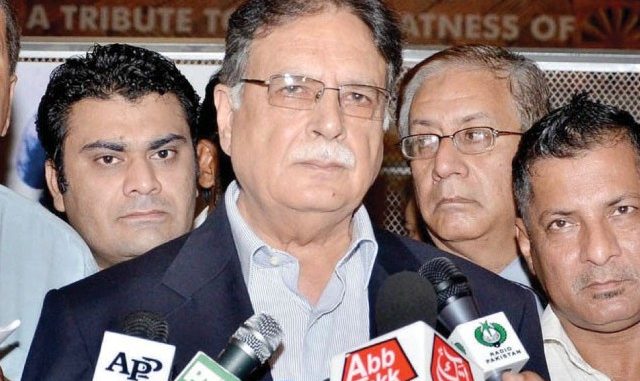 The Minister for Information, Broadcasting and National Heritage Senator Pervaiz Rashid this Sunday said that the Pakistan Tehreek-e-Insaf (PTI) Chairman Imran Khan had been waiting to come into power through street agitation but now times have changed and one can only come into power through democratic means.

Talking to the media in Mianwali, the minister questioned as to what change Imran had brought in Khyber-Pakhtunkhwa, where his party had been in power for the last 14 months. Perveiz Rasheed is famous for answering all questions asked by Imran Khan regarding the government and the current Prime Minister of Pakistan, Nawaz Sharif. Apart from that the senator is also famous for commenting and regularly trying to defame the image of the PTI chief. He further added that the government of Pakistan Muslim League-Nawaz as well as PTI would be held accountable after their five year tenure and thus the former cricketer should concentrate on his work. "Therefore, Imran should mend his ways and serve the masses," he added.

In an answer to a question, the senator said that the Indian aggression will be questioned at all international forums. "There would be no compromise on Pakistan's sovereignty," he said, adding that all types of terrorism would be countered. According to Express Tribune, Rashid said that the five permanent members of the United Nations Security Council would be approached to convey "our viewpoint on Indian violations of ceasefire".