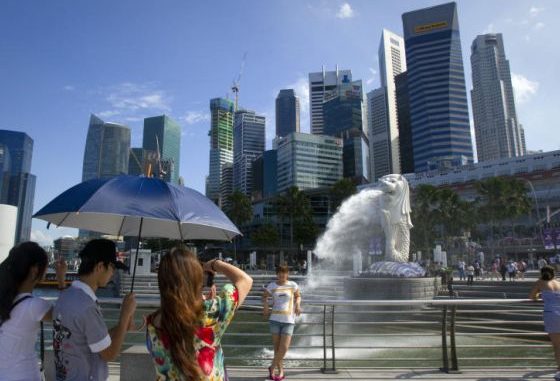 This Tuesday, the Lonely Planet named Singapore as the world's top destination among countries for the coming year, 2015. This travel media company listed Singapore at the top of the list of the 'Lonely Planet Best in Travel 2015'. This is the 10th annual agenda-setting collection of the best trends, destinations, and experiences for the year ahead.

"We reached out to our community of travellers (for suggestions) and each country is scored on topicality, unique experiences and the 'wow' factor by our panel of experts, which include our founder Tony Wheeler," said Chris Zeiher, Lonely Planet Asia Pacific sales and marketing director, who presented the award to Singapore Tourism Board (STB) today (Oct 21) at Potatohead Folk according to Today Online. "This accolade bears testament to the wide variety of high-quality experiences that Singapore offers, and will serve as motivation for us to continue delivering innovative concepts that can further elevate the Singapore experience," said Ms Lynette Pang, STB's assistant chief executive, who was present there to receive the award.

In the list, Namibia came in second, while Lithuania and Nicaragua came in third and fourth respectively. The other countries that made it to the top 10 were Ireland, Republic of Congo, Serbia, Philippines, St Lucia and Morocco. In the list, Washington, DC in the United States was named the top city to visit, while Gallipoli in Turkey was chosen as the top region to visit.