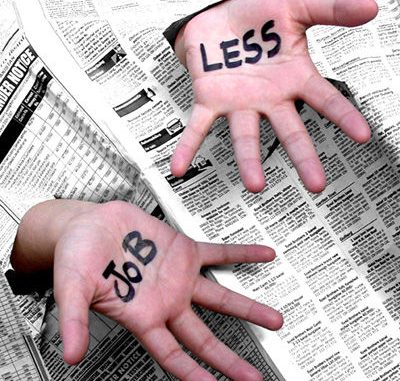 According to the official figures, the U.K. unemployment has risen by 48,000 to 2.67 million in the three months to December, while the economists note that the number of jobless people is increasing at a slow rate.
The Office for National Statistics (ONS) has stated that the unemployment rate was 8.4%, the highest for 16 years. The rate was earlier higher in the three months to November 1995. The number of young people without a job rose 22,000 to 1.04m, worsening the unemployment rate for 16- to 24-year-olds to 22.2%.
The ONS figures have revealed that the registered individuals claiming the unemployment benefit have increased by 6,900 in January to reach 1.61 million, marking the highest total since January 2010 and the eleventh straight monthly rise.
Besides all this, Bank of England (BoE) has predicted on Wednesday that it is likely for Britain to avoid another recession but the outlook is dependent on the debt crisis in key trading partner, the eurozone.
IHS Global Insight economist, Howard Archer has said "The latest jobs data were mixed overall but the underlying deterioration does appear to have eased recently which supports hopes that the economy will return to modest growth in the first quarter and avoid recession."
The economy has moved down by 0.2 percent in the fourth quarter of 2011 and would narrow down towards recession in the current quarter. First quarterly GDP figures are due in April.
The official figures have showed earlier this week that the Consumer Prices Index (CPI) measure of inflation fell to 3.6% in January, from 4.2% in December.
An economist at Capital Economics, Vicky Redwood stated: "We continue to expect unemployment to rise much further in response to the weakness in the wider economy."
"At least with inflation falling, the squeeze on real pay is easing. But it won't be for a few months yet until real pay actually starts to rise again."
Shadow chancellor, Ed Balls has said that the government has to act responsibly to counter the issue of unemployment.
Article viewed on Oye! Times at www.oyetimes.com.