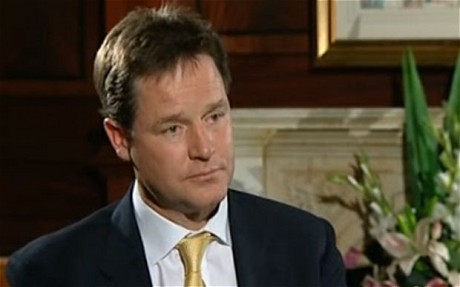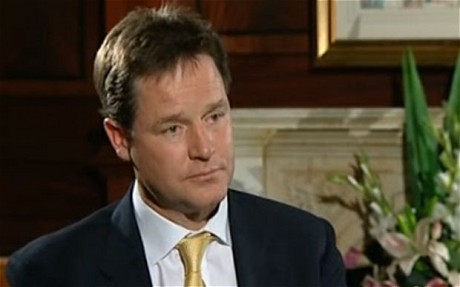 Deputy Prime minister, Nick Clegg has raised opposition to the Chancellor, George Osborne's plans to further cut the welfare budget by £10billion to raid the Britain's poor.
Just at the beginning of this week, Mr. Osborne has announced at the Conservative Party conference in Birmingham he needed to find another £16billion in savings and for that he intended to make a cut of £10billion from the benefits bill by 2016-17. During his conference speech Mr. Osborne said the better off would be asked to pay more in taxes, but the budget could not be balanced "on the wallets of the rich".
The coalition announced £18billion worth of welfare cuts in 2010, and Liberal Democrat leader, Mr. Clegg insisted of it being unfair to make further major cuts that would affect the poor. He said there was no way he would rubber-stamp the plans without tax hikes on the rich first.
Mr. Deputy prime minister has said: 'The idea that of that £16billion we're just going to scoop out £10billion from welfare – which will inevitably hit the poorest before asking anything of the wealthiest – no. Flatly no.'
He has further added the government is definitely in need to make additional savings at the start of the next parliament and there may be more practical ways to reduce welfare spending, but not by the way and amount Mr. Osborne wanted to. Everyone has to make sacrifices on their part to make this happen.
Mr. Clegg has said: 'You ask people at the top and then you work down, You don't ask people at the bottom and then work up.'
Mr. Clegg's rejection of the welfare cut's plan comes just a few days later the chancellor ruled out Lib Dem proposals for a levy on high value properties, the so-called mansion tax, or a new wealth tax, saying they would harm enterprise.
Article viewed on Oye! Times at www.oyetimes.com.