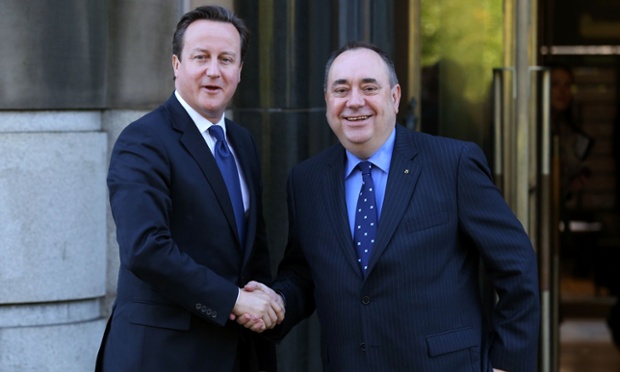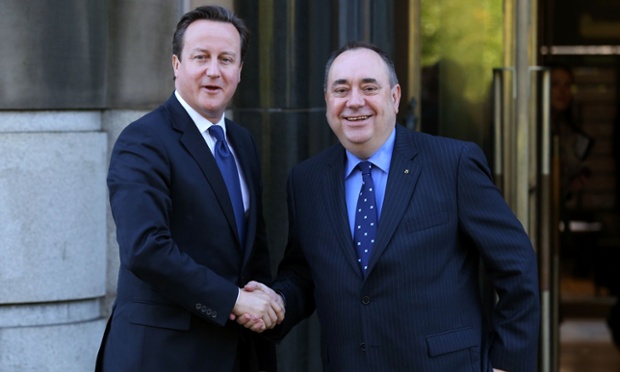 Scotland's First Minister, Alex Salmond has met the U.K. Prime Minister, David Cameron today as both the leaders agree to seal a deal to grant the government in Edinburgh the power to hold a referendum on Scottish independence.
This agreement will give Scots the right to vote on independence referendum. Mr. Salmond has greeted the referendum deal as "the most important political decision in 300 years" of Scottish history, potentially ending a union with England sealed in 1707.
Mr. First minister has hopefully said: "The agreement will see Scotland take an important step toward independence, and the means to create a fairer and more prosperous Scotland. I look forward to working positively for a yes vote in 2014."
The British prime minister and Scottish first minister have undertaken to respect the ballot result, which are expected to be held in autumn 2014.
The deal named as "The Edinburgh Agreement", covered the sensitive issues about the question on the ballot paper, expected to be limited to a single Yes-No option.
Proposals for a second question related to further devolution, short of independence, were firmly opposed by the U.K. Government. The negotiations between the governments have been led by Deputy First Minister, Nicola Sturgeon and Scottish Secretary, Michael Moore.
The referendum is expected to be open to 16 and 17-year-olds, as supported by Mr. Salmond's Nationalists.
The most recently collected poll on Scottish independence consisted of survey from 995 adults suggests that the individuals in favor of leaving the U.K. has significantly dropped. The poll results as published last week, showed support for the union at 53% compared with support for independence at a mere 28%.
In the meantime, London bureau chief of Hong Kong Phoenix Satellite Television, Jay Cao has told about the confusion of Chinese public about why Europe seemed increasingly fractious at a time when an economic crisis demanded unity.
Article viewed on Oye! Times at www.oyetimes.com.