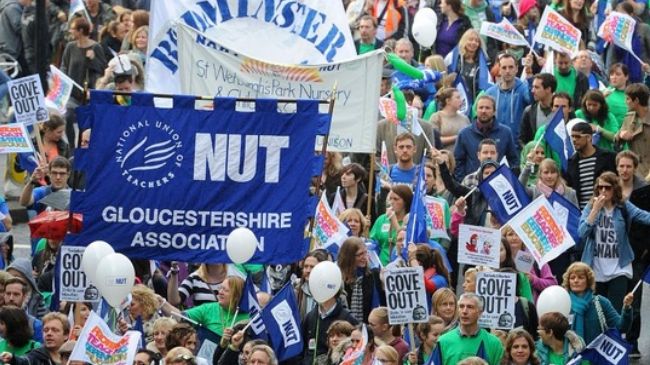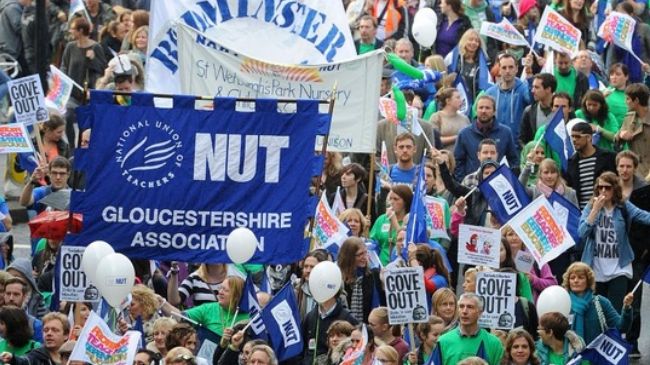 National Union of Teachers (NUT) backs summer strike plans by staging a national walkout, in a long-running bitter row with the British government over pay, pensions and working conditions, leaving schools to suffer the prospect of widespread disruption.
During the annual conference in Brighton on Monday, 900 NUT delegates voted overwhelmingly in favor of the national strike as a next step in their campaign for industrial action in the week beginning Monday, June 23 if "significant" progress is not made to resolve the dispute. The members have also chanted "Gove must go".
The NUT has told not to rule out more than one day of strikes, and the resolution also left the door open for further action in the autumn.
The General Secretary of NUT, Christine Blower has said: "The union will demand that [Education secretary] Michael Gove attends talks with the unions to discuss his education policies, on workload and accountability, teacher pay including performance related pay and his unfair pension changes. If the strike happens, it will be Michael Gove's fault."
The NUT's campaign of industrial action will be staged with the involvement of the National Association of Schoolmasters Union of Women Teachers (NASUWT) over the UK government's changes to teachers' pay and pension arrangements.
The Department for Education has condemned NUT over proposed summer strike action by saying: "Ministers have met frequently with the NUT and other unions and will continue to do so. Further strike action will only disrupt parents' lives, hold back children's education and damage the reputation of the profession.
"It is important that teachers work closely with school leaders to ensure that their workload is manageable. We trust the professionalism of our head-teachers to monitor their staff's workload and address any issues."
Teachers' unions have staged a series of strikes across England and Wales over roughly three years.
During the previous year in October, 3,500 public schools across Britain were suspended due to a teachers strike against cuts in salaries, pensions and welfare.
Article viewed on Oye! Times at www.oyetimes.com.