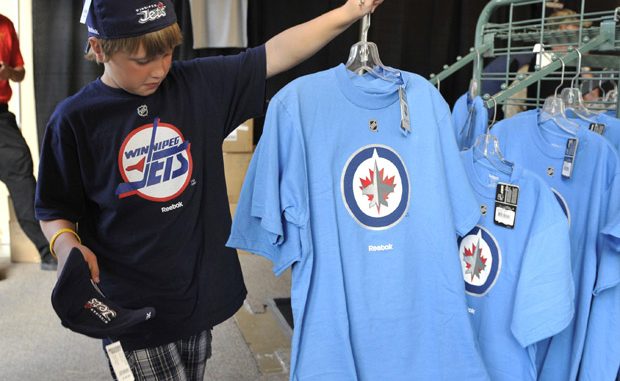 A number of bogus Winnipeg Jets jerseys intended to be traded in the city have been confiscated by RCMP. The Canadian Border Services Agency and RCMP's federal enforcement section stopped an air freight container carrying around 200 bogus jerseys on Sept. 29 in Winnipeg.
According to RCMP, the jerseys were made in China and shipped to the city with a retail price of over $76,000. The consignment contained home and away jerseys with players' names and numbers printed on them. However, the colours and quality of the jerseys was extremely poor, told RCMP spokesman Cpl. Miles Hiebert.
According to Hiebert, due to the towering demand of Jets wear, the public must be wary for such forged producted.
Cpl. John Montgomery of the RCMP's federal enforcement unit said: "It was just a matter of time until we intercepted copies of the official Jets jersey. This was very quick, as the Jets just released the official jersey a few weeks ago."
Two months ago, RCMP contained a batch of 40 fake jerseys featuring the Jets new logo and shoulder flashes. However, the real jerseys hadn't yet been exposed and the forged didn't have the light blue colours that would later be exposed to be part of the official uniform.
Article viewed on: Oye! Times at www.oyetimes.com