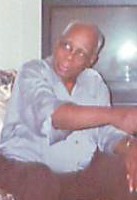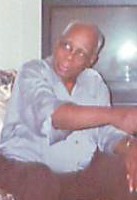 The Chilliwack RCMP are looking for the public's assistance in locating a missing Chilliwack man who was last seen on October 3, 2011.
Cyril Andrew Williams is described as a 78 year old African American, with a medium complexion, is 5'6″ tall and 170 pounds, with balding grey hair, and brown eyes. He has glasses, but doesn't always wear them. He walks very slow due to a back injury. He is possibly wearing a black leather jacket, black or tan pants, and black or brown dress shoes.
He was last seen by his wife at 9:30 am on Monday, October 3, 2011, at his residence in the 4500 block of McIntosh Drive. Cyril is believed to be driving his 1999 brown 4-door Chevrolet Cavalier bearing BC licence plates 821 HDR.
He does not have a cell phone. Contact with family members has been made and they have not heard from him. He has medical conditions including diabetes and high blood pressure. He is on multiple medications and did not take any with him.
Police have not yet been able to determine his whereabouts. The RCMP and family members are extremely concerned for his safety. Cyril's wife told police this is completely out of character for him.
Update: Chilliwack, BC- In the afternoon of October 12, 2011, Cyril Williams was discovered deceased in the 6500 block of Sumas Mountain Road in Abbotsford. Another motor vehicle accident as the same location caused a tow truck driver to discover Williams' vehicle down an embankment.
Investigators determined that Williams' vehicle went off the road to the right and down a 10 foot embankment. "Although this is not the outcome anyone was hoping for, Cyril's family now has some closure and can begin to move forward," said Cst. Tracy Wolbeck.