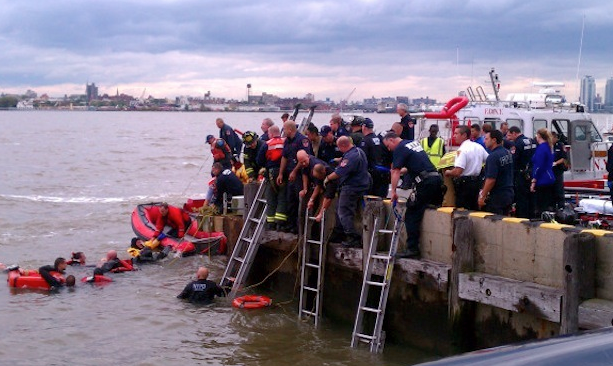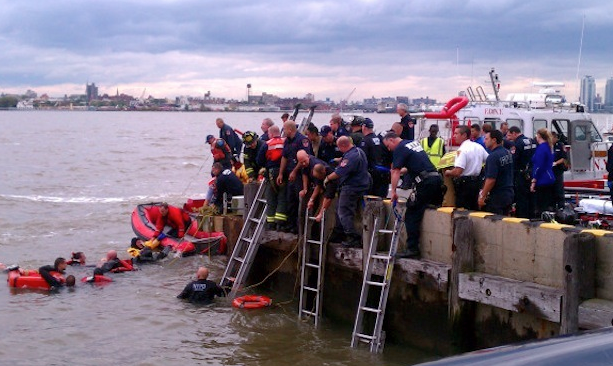 Following up on our last week's story about the East River plane crash in New York, we would like to bring to your attention that a second passenger travelling on the ill fated plane has been pronounced dead.
On Tuesday at 7 p.m the passenger known by the name of Helen Tamaki aged 43 passed away at the Bellevue Hospital. Ms. Tamaki was the partner of Sonia Marra, 40, another passenger, who died in the crash.
Ellen Borakove, a spokeswoman for the city medical examiner's office told the reporters "Ms. Tamaki died of a shortage of oxygen to the brain from near drowning — complications of the shortage of oxygen to the brain,"
The deceased couple was touring New York from Sydney Australia. They were sitting in the back seat of the Bell 206 JetRanger helicopter as it went down soon after takeoff from the East 34th Street Heliport on Oct. 4.
Police authorities are investigating as to what became the reason for the plane to crash.
The helicopter's pilot, Paul Dudley, a veteran aviator, survived the crash, as did the other passengers, Ms. Marra's mother and stepfather, Harriet and Paul Nicholson.
Article Viewed on Oye! Times @ www.oyetimes.com