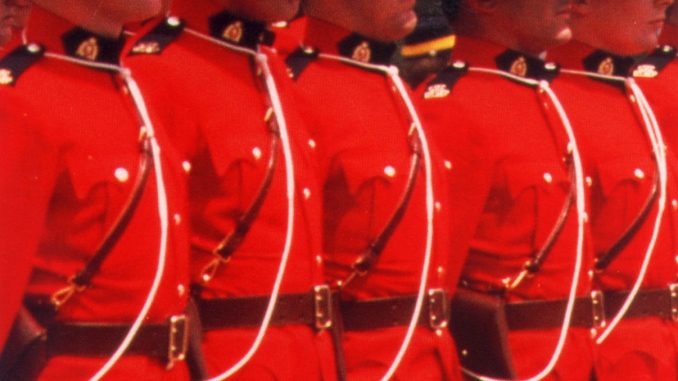 EMS services are in the town of Killam, Alberta., after reports two RCMP officers were shot and taken to hospital..
The two Mounties are believed to have survived, though one of them reportedly suffered serious gunshot wounds to the head and may not live.
RCMP spokesman Patrick Webb said just after 3 p.m. that officers are on scene responding to an "incident."
The RCMP emergency response team and RCMP air services have been dispatched to the scene near Killam, about 160 kilometres from the city.
Police say a search is underway to locate an armed suspect.
Premier Alison Redford, who was briefed by the Solicitor General, says one person is custody.
Alberta's solicitor general has confirmed that two RCMP officers were shot at a rural residence near Killam, Alta., Tuesday afternoon.
The officers were taken by STARS Air Ambulance to hospital for treatment. Their condition is not known.
The RCMP Emergency Response Team and RCMP Air Services have been sent to the scene. A search is underway for an armed suspect.
Premier Alison Redford spoke to reporters at the Alberta Legislature about the incident.
"It's very unfortunate," she said.
"I talked to the deputy commander of the RCMP just before we went in. I'm glad there's no loss of life but sometimes even these shootings can lead to pretty serious injuries so hopes and prayers are with their families."
There are reports the gunman may have suffered fatal gunshot wounds to the head.
The shooting evoked memories of the fatal shootings of four RCMP officers near Mayerthorpe, Alta., in 2005. Gunman James Roszko cut down the officers while they were staking out his marijuana grow op.
Roszko then killed himself.
Killam is about 165 km southeast of Edmonton.
Article viewed on Oye! Times at www.oyetimes.com