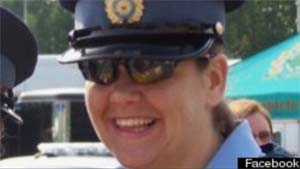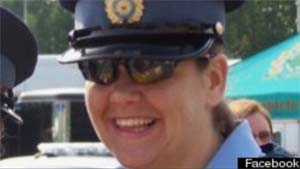 The traffic at the Peace Arch border crossing was shut down for almost 24 hours due to the shootout on an on-duty office yesterday afternoon. The traffic is now only opened for southbound, whereas the northbound traffic will open at 8 a.m. Wednesday Morning.

The Kitsap County Sheriff's Office in Washington State visited the residence of the 32-year-old victim, Andrew Michael Crews, in Bremerton. Deputy Scott Wilson narrated that "first we put surveillance on the house to see what kind of activity was going on there and then make contact at the residence." He explained that "we were informed and have confirmed that the person in question, whose identity hasn't been made public yet, did not reside there…and had not resided there for a period of time."

The Integrated Homicide Investigation Team is still investigating the shooting and attempted murder of Lori Bowcock. According to a press release by Superintendent, Kevin Hackett, "the current evidence clearly indicates that prior to taking his own life, Mr. Crews deliberately fired at the victim." Although he pointed out "there is no evidence however to suggest the victim was specifically targeted. RCMP, IHIT and International law enforcement continue to work together to advance this investigation."

The Pacific Regional Director General of the Canada Border Services Agency, Roslyn MacVicar, informed the media that Bowcock is in completely stable condition and shall make full recovery soon. Her mother and brother were flown in from Ontario to help her get better.