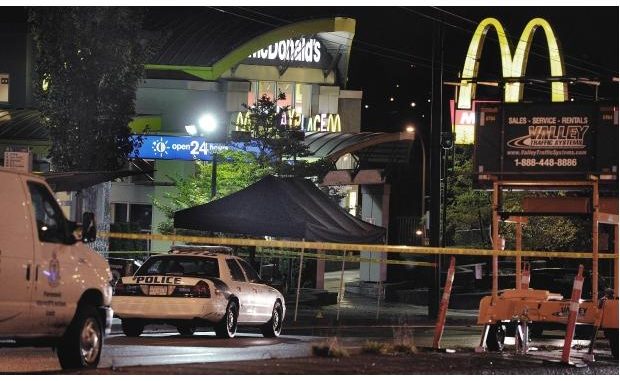 The Independent Investigation Office of B.C. is recently undergoing two independent cases involving policemen causalities in Langley Township and Vancouver on Monday evening. The Independent Investigation Office, IIO, has asserted that it is continuing the research and has scheduled to revisit both crime scenes on Tuesday.

One of the events involved a deadly accident which took place soon after 5:30 p.m. as a green truck blustered through an RCMP speed trap in the 24000-block 0 Avenue in Langley. The officer stationed at the location attempted to stop the driver but the truck managed to escape the scene. Only three minutes after the incident, the same truck hit two other vehicles at 240th Street and 16th Avenue.

The male driver of the car hit by the truck got stuck inside the car and unfortunately died at the spot. The reports show that one person was also injured during the incident, which was airlifted to hospital. The male driver of truck driver was arrested and rests in police custody for now. According to the IIO, the incident does not appear look like it was caused by a police chase, but it will further look into the investigation.

The second case stated IIO being asked to investigation the scene of an officer-involved shooting in Vancouver's east side. Vancouver Police was attending to report made by a caller from the 400-block Skeena Street at about 8:15 p.m. where the suspect, shot during a confrontation with police, was shifted to hospital but could not make it. Ten staff has been assigned to investigate the Vancouver case and seven to probe the Langley Township fatality.