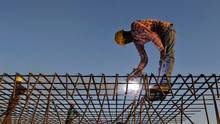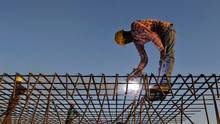 The Immigration Minister of Canada, Jason Kenney, made an official announcement on Monday declaring that Canada is going to implement a new program that will fast track the immigration of foreign skilled tradespeople. Kenney's proposed new Federal Skilled Trades Program will be put into practice on Jan. 2, 2013, after which it will be allowed to accept applications.

Mr. Kenney elaborated that "for too long, Canada's immigration system has not been open to these in-demand skilled workers." He explained that "the new Skilled Trades Stream will help address serious labour shortages in some regions of the country, and support economic growth." The program will support immigrants from various skilled occupations including electricians, welders, heavy-duty equipment mechanics, and pipefitters. Kenney further disclosed this program will evolve Canada's immigration system to be faster and more flexible. For avoiding any sort of excessive immigration, the Citizenship and Immigration has been limited to 3,000 applications in the first year.

This program was highly acclaimed by The Canadian Construction Association, which stated that the program will further improve the current federal skilled worker program. The president of the association, Michael Atkinson, asserted that "the new program ensures greater consideration is given to the needs of industry when processing eligible immigration applications." CIC has been collaborating with the provinces, territories and federal government partners to list down the skilled trades' occupations that are experiencing labour shortages and hence shall be allowed in the program.