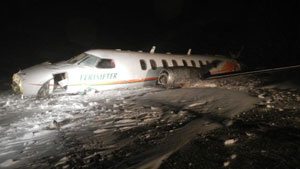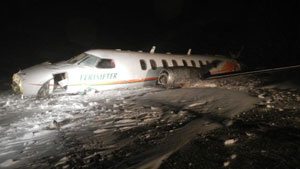 The investigators of the recent plane crash have retrieved a flight data recorder, better known as black box, which is expected to hold crucial information regarding the cause of plane crash in Nunavut on Saturday. The plane was scheduled on a routine route from Winnipeg to the community, when Perimeter Aviation charter Flight 671 unfortunately crashed landed in an attempt to get on the runway around 6:13 p.m. ET Saturday. Keewatin Air, often dubbed as Kivalliq Air in the North, had chartered the Fairchild Metro 3/23 twin-engine turbo prop aircraft for the flight.

A six-month-old boy could not make it after the plane crash, whereas the rest eight people aboard, including the pilot and co-pilot, are now safe and being treated for non-life-threatening injuries. The pilot and co-pilot were treated in a Winnipeg hospital on Sunday morning, where officials discharged the pilot early on Sunday afternoon though the co-pilot still remains in hospital.

The crash site is being examined by the RCMP and the Nunavut coroner's office, whereas The Transportation Safety Board of Canada intends to initiate a full investigation into the event. A spokesperson for the TSB, Julie Leroux, claims that their representatives are going to examine the black box to figure out what led to the incident. On the other hand, the TSB investigator handling the case, Gayle Conners, shared that the plane had to face blowing snow conditions in the area at the time it was going to land on the westerly end of the runway. The TSB officer has also acquired a weather study from Environment Canada.