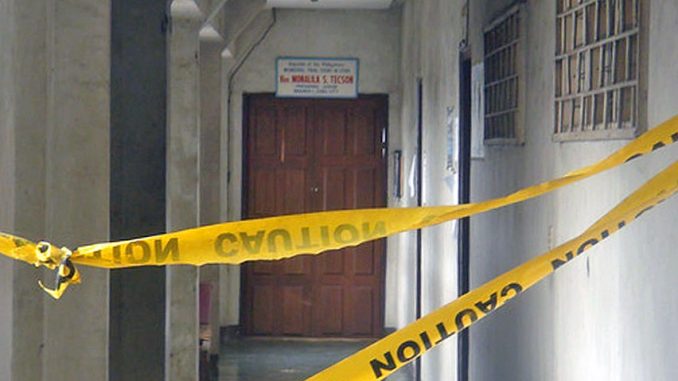 This article was last updated on April 16, 2022

Local police has confirmed that a Canadian defendant of a case in the Philippine court opened fire during the case hearing in courtroom on Tuesday. The incident resulted in death of two people. The suspect arrived in a Cebu court to face charges of malicious mischief.
The case hearing was underway on the fourth floor of the Marcelo Fernan Memorial Hall of Justice, when the shooter, identified as John Pope, drew a gun and fired at the complainant, Dr. Rene Rafols, and his lawyer, Giovanni Achas. A resident of central Cebu city, Pope, took a fatal gunshot and injured the assistant prosecutor in a courthouse stairway. A freelance journalist, Simone Orendain, reports about the incident from Philippines, saying that "Pope, who was described as a retired journalist, was facing charges of illegal possession of firearms."He added "in May 2011 his neighbour, the surgeon Dr. Reynold Rafols, told local media he had filed charges of 'malicious mischief' against Pope."
Almost around 60-years-old Pope had been arrested and was facing charges for arriving at Rafols' clinic with a handgun. The director of Regional police, Marcelo Garbo, explained that ultimately responding police fired back at Pope as he was ignoring requests to surrender and even attempted to fire at the police. Pope and the prosecutor were immediately hurried to a nearby hospital after the incident, which is not completely elusive to the recent killings in the country resulting in calls for a tighter gun control.
You can publish this article on your website as long as you provide a link back to this page.