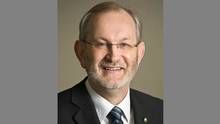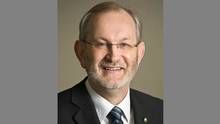 The committee selected for reconsidering the decision of not renewing the contract of B.C.'s auditor general, John Doyle, has announced its decision. The committee, consisting of Liberal and NDP MLAs, declared to completely overturn the previous decision, which was unanimously agreed upon in the past, and offered another two-year termed appointment to the outspoken critic. Now it is up to Doyle to accept or reject the offer.

The committee chair, Eric Foster, who is also one of three Liberal MLAs on the five-person committee, informed Doyle of the decision himself on Wednesday morning. Foster informed media sources that "I spoke with Mr. Doyle this morning … to let him know what the committee's decision was," while adding that "he thanked me very much and said he would get back to us." Foster further explained that in case Doyle declines the offer, the committee will start searching for a suitable replacement. Foster mentioned that he hopes to hear from Doyle "as soon as possible" so "we can all move forward with this." It is completely unclear so far, whether Doyle, whose original current six-year term appointment expires in October, is going to accept the offer or not.

Doyle's spokesperson shared on Wednesday that he has asked for some time to consider his options and consult with friends, family and colleagues. The spokesperson claims that "he's really heartened by the groundswell of support from the people of B.C." The previous decision of not extending Doyle's appointment period, spurred significant public debate and suspicion as the government began advertising a vacancy at the position in several newspapers.