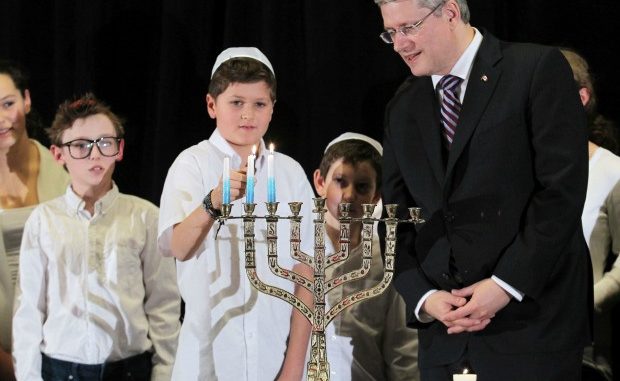 The Prime Minister of Canada, Stephen Harper, is anticipated to reveal his government's most awaited Office of Religious Freedom, and also officially nominate Canada's first religious freedom ambassador, at a ceremony scheduled to be held at Toronto-area Ahmadiyya Muslim community centre on Tuesday.

This commitment of unveiling the new office at Tahir Hall, in the Toronto suburb of Vaughan, is going to execute a much awaited almost two-year-old promise, which went through ample controversies, since it was initially proposed during the 2011 federal election. The government hopes to achieve, through a growing body of literature, better relations and religious freedom while ensuring democratic rights, societal well-being and safeguarding the religious minorities abroad as a key ideology of Canadian foreign policy. While on the other hand, critics have condemned the government's plan, asserting that the government is aiming to select which religions the $20-million office will protect and use the new office as a means of targeting domestic political gain.

So far, the government has not formally confirmed the participation of prime minister at Tahir Hall, which was inaugurated by the minority Ahmadiyya Muslim community last July and can accommodate 800 guests only. The spokesperson of the Foreign Affairs Minister John Baird, Rick Roth, only confirmed that the office "is a priority for our government, and is a part of our principled foreign policy." Whereas, several organizations have already confirmed receiving invitations to the prime minister's event, which was initially announced through a report of Ottawa-based foreign policy newspaper, named Embassy.