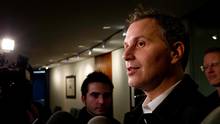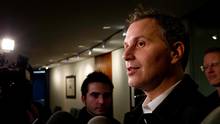 It has been confirmed that the controversial city's report on funding transit is going to be on the agenda of the next month's TTC meeting, i.e. only days before the deadline for input, in a move that comes amid sharpening rhetoric at city hall. A sudden motion by Councillor Josh Colle at the end of the monthly TTC meeting called for the report, which entails imposing several taxes and fees, to be discussed on May 24.

After the motion was passed, Mr. Colle alleged that "we should review it, at the very least, and maybe have comment on it." He explained that "this will be one formal mechanism to have the city opine on these tools and so I think it's important the transit commission lends their voice to that." He pointed out that they should have at least 30 votes in case it was to be debated at the council meeting on May 7. The chairperson of TTC, Karen Stintz, seemed pretty enthusiastic about the discussion. On May 27, the board of the regional transit agency Metrolinx is anticipated to finalize the investment strategy for funding the next generation of transit.

The executive committee of Toronto's Mayor Rob Ford concluded to defer the discussion until the 28th on Tuesday, removing Toronto's voice from the discourse. City Hall has been pretty heated up on the matter, as Mr. Ford mentioned at numerous occasions that he will not let citizens pay for the transit funding at any cost.