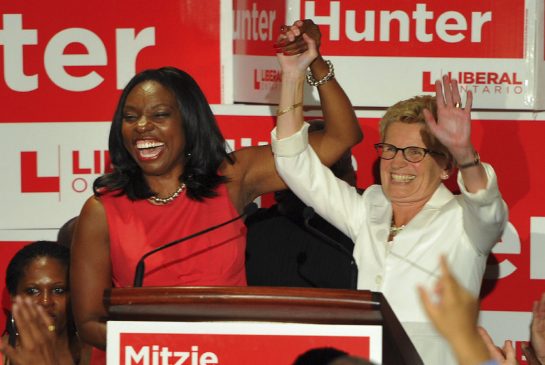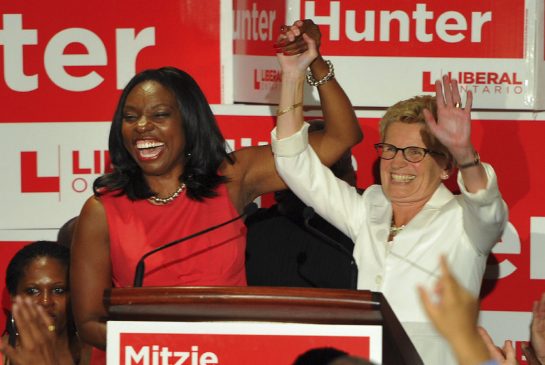 The minority government of Premier Kathleen Wynne was held on a shorter leash by voters in the recent five byelections that took place on Thursday, and resulted in the Progressive Conservatives securing its much wanted grip in Toronto while giving up its ridings in London and Windsor to the NDP.

On the other hand, Wynne confirmed her position in Scarborough-Guildwood and former premier Dalton McGuinty's Ottawa South stronghold, along with Toronto Deputy Mayor Doug Holyday winning the Etobicoke-Lakeshore riding for Conservative Leader Tim Hudak. Meanwhile, Andrea Horwath's New Democrats only won bragging rights for the night after they conveniently secured a riding in London West, where Hudak was campaigning until the polls closed, along with a second position in Windsor-Tecumseh where Liberals were pushed in the third place.

Speaking to reporters at a party fundraiser for her new MPP Percy Hatfield in Windsor, Horwath alleged that "are we excited tonight?" explaining that "they voted to send a message: they've had a bellyful of an arrogant government that takes them for granted . . . more concerned with managing the fallout from the latest scandal than creating jobs." Meanwhile, the victory of former Etobicoke mayor Holyday against Liberal Peter Milczyn, a city councillor, was a striking achievement for Hudak as it has now become the first Tory seat in Toronto since the 1999 election. However, the results were still less fruitful for Conservatives as they had five Liberal ridings to take at a time.