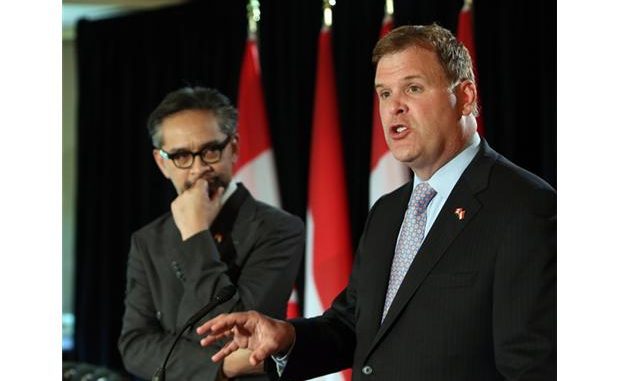 Foreign Affairs Minister of Canada, John Baird, recently expressed regret and suspicion on Friday over the world's failure in stopping the conflict in Syria. At the same time, he refrained from explaining any plan of action against Syria, asserting that in case they are going to do anything, it will be after it is proven that Syrian government assuredly used chemical weapons against its own people.

In light of a recently emerged upsetting video that shows how Syrians have suffered through a nerve gas attack, Baird expressed serious concerns asserting that there is "mounting evidence" that indicates towards the use of banned weapon at hands of Syrian government in its ongoing campaign against rebel forces. Baird stated that "the fact that Syria continues to bombard this particular geographic area is telling," adding "and the fact that Syria won't let the UN inspectors who are on the ground in the country today visit this area is a very telling action."

Baird agreed that there is "no simple answer" to the two-year conflict, while highlighting his concern with the UN Security Council having failed to reach an agreement on a way forward. He questioned that "what can the world do?" "After the (Security Council) meeting yesterday there was no agreement. There is no opportunity even to have an official response to the council." Meanwhile, France has already made a direct call for military action in case it is proven that Syrian government used chemical weapons against its own people.