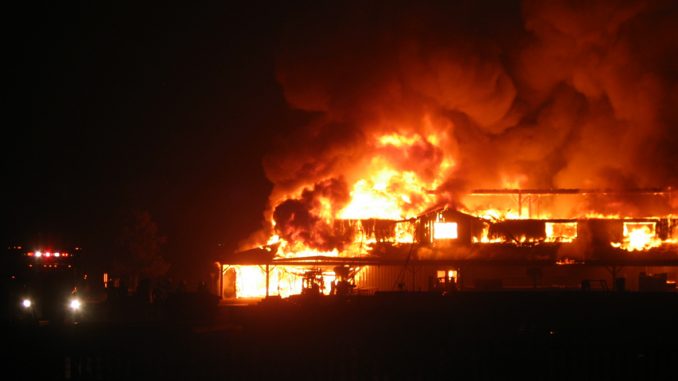 The Woolwich Fire Department has confirmed in a news release that a fire which engulfed the main building at the popular St. Jacobs Farmers' Market north of Waterloo, Ont., has completely destroyed the structure of the building, making it useless for future use. Deputy Chief, Dale Martin, mentioned straightforwardly that "the main two-storey building is a total loss."

Mr. Martin revealed that the fire department was alerted about the fire at the market via a phone call at around 1:48 a.m. ET. He elucidated that "on arrival, the farmers market building — the main building — was totally involved in fire, coming out through the roof. At that point we concentrated on the other buildings around here, where the livestock sales happen." Martin confirmed that the fire did not cause any causality at all, while it took almost 30 to 40 firefighters from four different stations to battle the fire. He further explained that the blaze was controlled by firefighters until around 6 a.m., and it does not appear to have caused any major damage to surrounding buildings.

Woolwich Mayor, Todd Cowan, mentioned in a separate news release that loss of the St.Jacobs building is devastating. He stated that "it's a big blow to the community and the township." He explained that approximately 60 vendors have been affected by the fire, and the township is planning to do anything that it possibly can to help rebuild the market. While the cause of the fire is yet to be determined, firefighters are still working to put out hot spots.