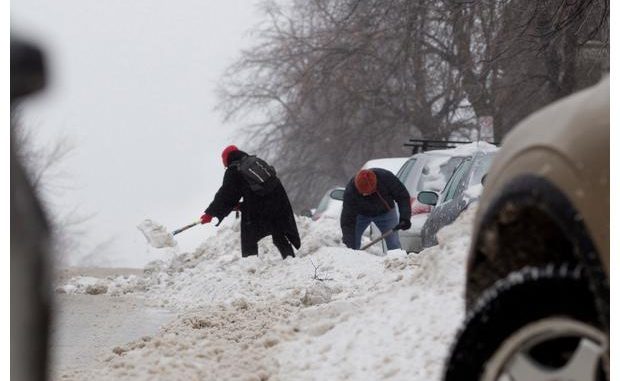 After an ice storm wrecked powers structure throughout Nova Scotia Power on Monday, crews are working hard to restore power to thousands of people this Christmas Eve. Sources reveal that there were at least around 4,800 customers left without electricity at 7:00 a.m. AT on Tuesday. However, the crews have targeted to restore power to most of the people till 9 a.m. on Tuesday morning, though it expects some pockets to be left without electricity until early afternoon. Moreover, freezing rain also resulted in downed lines in the Annapolis Valley and the northwestern part of the mainland, in and around Amherst.

One of the residents left in candlelight on Monday night, Roxy Peterson, shared that "it's certainly slowed the evening down for me. I would have liked to cook supper but we don't have propane." Hence, Peterson alleged to have left for a local pub, which was filled with people escape the dark and cold homes. A bartender at Paddy's, Jason Wile, stated that "we got power and we got beer, so it would be a good place to come." At the same time, almost 50,000 power customers are also left in the dark in the neighboring New Brunswick area.

The airlines have recently restored partial activity after the ice storm in Eastern Canada, but it still has to catch up on some delays and cancellations at the airport. For the time being, Halifax Stanfield International airport is only showing a handful of cancelled arrivals and departures, with many delays. According to an announcement by the airport authorities on Monday, it expects to return normal operations in the next 24 to 36 hours.