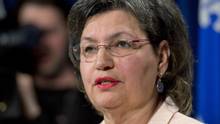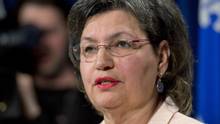 Quebec MNA Fatima Houda-Pepin, who was recently expelled from the Liberal caucus, has announced her decision to run for re-election as an independent candidate in the coming provincial vote. The controversial decision has reignited the struggle that Quebec's Liberals faced while debating over proposed charter of secular values. All sources are unanimously expecting election call to be made on Wednesday and voting to be announced for April 7.

Ms. Houda-Pepin has been representing and effortlessly winning the Montreal south shore riding of La Pinière, as a Liberal, for the last six elections since 1994. In the last votes of the September 2012, she beat her nearest rival by 10,301 votes. However, Houda-Pepin was later ousted from the Liberal caucus because she openly refused to follow party leader, Philippe Couillard, in his opposition to the secular charter bill.

During a news conference held on Tuesday, the first Muslim woman to be elected in the Quebec National Assembly, Ms. Houda-Pepin, criticized Mr. Couillard for having an inconsistent position on the secular charter. She mentioned that "Premier Pauline Marois was able to impose her agenda not because she is strong, but because Mr. Couillard decided he didn't want to debate the charter." Later on in a surprise move on Monday, Mr. Couillard revealed to have chosen Gaétan Barrette to be the Liberal candidate in La Pinière, who is the outgoing president of the federation of Quebec specialist physicians and former star candidate for the Coalition Avenir Quebec party in the 2012 election.