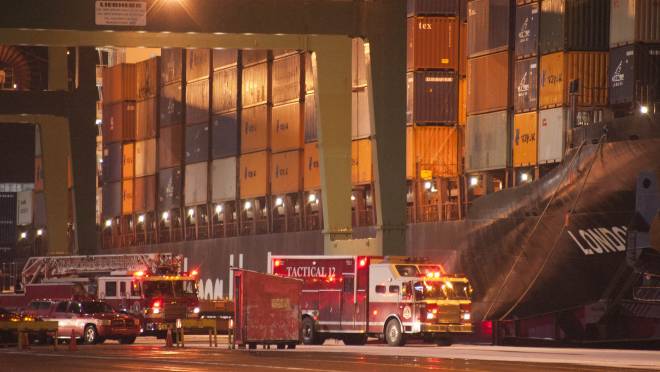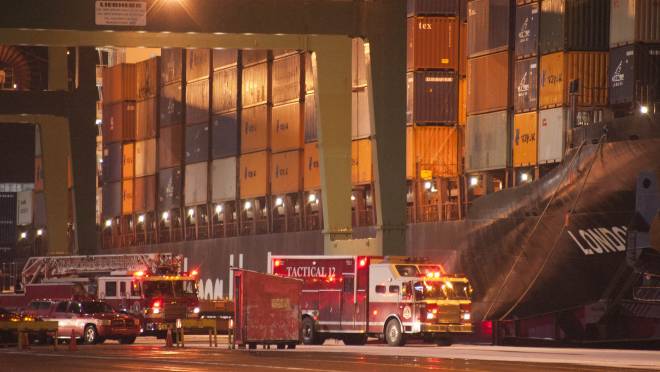 Emergency crews were called on a ship at Halifax's north-end Ceres terminal on Thursday night, when the crew feared that a container of nuclear material was leaking. Consequently, a high alert was issued and a hazmat team was requested at about 9:45 p.m. at the Bayne Street terminal.

According to an update provided by the Halifax Fire and Emergency Service division commander, Corey Beals, he explained that "a container fell and it could possibly have some type of nuclear material in it." Furthermore, he added that "we have a hazmat team on scene right now and we have meters and equipment to go and meter the area to determine whether we do in fact have a leak or to rule it out." Later on, it was confirmed by the Halifax Fire Department that the four cylinders in question, containing uranium hexafluoride, fell from a container but there was no leak of radioactive material. Additionally, the fire department assured that there were no injuries or contamination due to the incident, and hence the emergency officials did not have to evacuate anyone as well.

Sources also confirmed that the container was being loaded onto the deck of the Swedish-built Atlantic Companion when it dropped. The ship is owned by the Atlantic Container Line (ACL). Emergency officials sent two teams of firefighters onto the ship to test for radioactivity levels, among which Beals confirmed that the first team assured that there was nothing unusual.