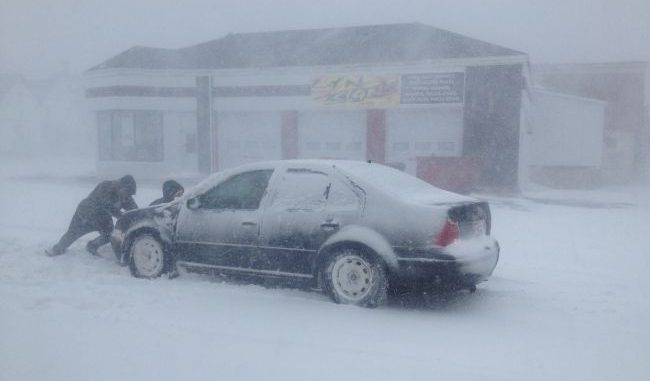 In their early afternoon press briefing on Wednesday, The Nova Scotia Emergency Management Office revealed that the fear of an extensive storm causing problems along the shores of the Northumberland Strait, i.e. the north shore from Pictou to Port Hood, has finally lessened as major spring blizzard continues to envelop the province.

According to the director of provincial operations with the EMO, Sean Irvine, the prior concerns are being somewhat eased because it is no longer expected that the storm surge and the high tide will converge at the exact same time. However, it was added that such risk still exists and might cause problems for the South Shore from Halifax to Lunenburg County. The storm has already incased the entire province as of early afternoon, after which it is moving into the Sydney area of Cape Breton shortly after noon. Any last remaining government offices that were open have also been closed now, including the federal government's Citizenship and Immigration and the province's Sydney Justice Centre.

The executive director of maintenance and operations with Nova Scotia's Transportation Department, Barb Baillie, has confirmed that visibility across the province has gotten extremely poor and that officials are continuously monitoring the traffic situation on the Canso Causeway, i.e. the only highway linking Cape Breton and the mainland. In other areas of the province, several reports have complained about power outages and at least one warming centre has opened at the Lockport Fire Hall for area residents affected by the outage.