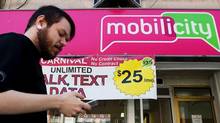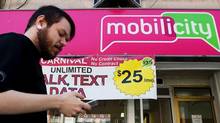 One of Canada's most prominent telecom providers, Telus Corp, has been allowed another chance to remove any doubts of the government in its proposed takeover of struggling wireless startup Mobilicity. In an announcement made by Mobilicity on late Thursday, the company revealed to have had a new deal to sell to Telus for C$350 million. Even though a court-appointed monitor has recommended the transaction, the deal still requires the government's approval to go-ahead.

According to Mobilicity, the deal was reached after Telus submitted the only acceptable bid among five it received. The company announced to have sought proposals from 25 organizations after the government twice blocked attempts by Telus to buy Mobilicity last year. At the time, the government blocked the takeover alleging that the acquisition would create undue concentration of ownership of wireless spectrum. The deal blocked in June would have made Telus pay C$380 million.

Currently, Mobilicity caters to more than 165,000 active subscribers and offers lower-cost unlimited talk and text plans. While announcing the new deal, the company stated that Canadian market for commercial mobile services has changed since January with recent auctions of spectrum. Moreover, the company revealed that the proposed deal is supported by an overwhelming majority of 95 percent of the holders of 15 percent of its senior unsecured debentures due in 2018. Mobilicity, formerly known as Data & Audio Visual Enterprises, filed for court protection from creditors last year after running short of cash.