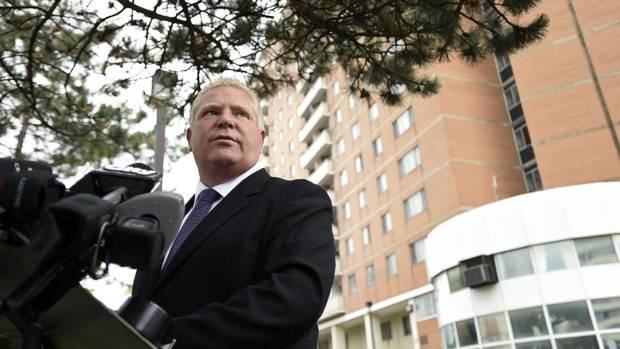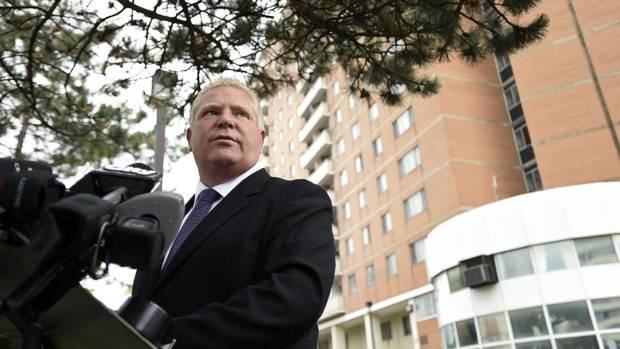 Despite the undeniable importance of transit issues in Toronto's mayoral election campaign, almost all moral candidates are now stressing on affordable housing and revealing their strategies to address the matter. In an announcement on Thursday, Doug Ford also vowed to make tackling the backlog of repairs at aging Toronto Community Housing Corporation buildings his "top priority" if he is elected mayor.

Campaigning at a public housing complex, Mr. Ford promised to conduct a review of the troubled agency. He highlighted that "repairing our TCHC housing units is my top priority. I will work with the council to tackle these issues head on." Furthermore, Ford stressed that "I will lead a top-to-bottom review of the TCHC operations to make sure taxpayers' money is being invested wisely. I will put every penny we save straight into repairs."

North America's largest public housing landlord, TCHC, manages properties at an average age of 42 years and the agency estimates that it will need to do more than $2.6-billion in capital repairs over the next decade. In his remarks on Thursday, Mr. Ford reiterated the agency's existing plans to spend $128-million on capital projects this year and $175-million next year. However, the mayor hopeful failed to reveal any specific plan or figures. Whereas, forerunner in the mayoral race, John Tory, has already promised to revamp the TCHC by assembling a task force of councillors, tenants and housing experts to consider a restructuring of the agency and report back next summer.