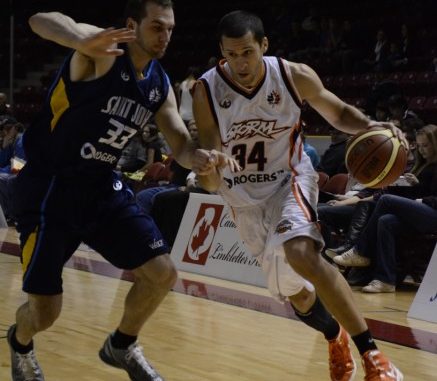 The Saint John Mill Rats rode 46% shooting from the floor to a 106-90 win over the Summerside Storm handing the Storm their first home regular season loss.
The Mill Rats were lead by Anthony Anderson with 35 points who shot 17 for 24 for floor while Antoine Tisby had 20 points with Marc Egerson and Dele Ojo each scored 10.
For the Hometown Storm, Julian Allen scored 21 to lead the way while Louie McCroskey scored 15 and Mike Williams had 13.
Saint John led 52-35 at halftime and never looked back for a 16 point win. The Mill Rats even their regular season record at 3-3 while the Storm Drop to 3-2.
The Summerside Storm are back in action Friday night when the Moncton Miracles come to Credit Union Place in Summerside for a 7:30 starter.