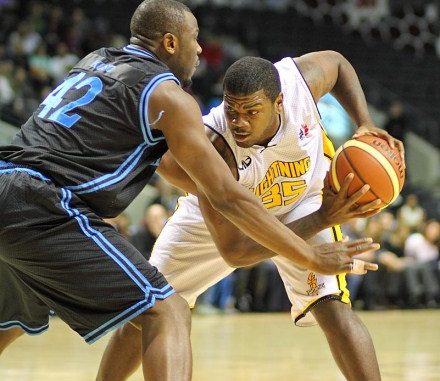 The National Basketball League of Canada is pleased to announce that Shamari Spears of the London Lightning has been named Player of the Week for the week ending February 5, 2012.
Spears joins two-time recipients, Gabe Freeman as the second Lightning player to receive this honour.
Spears, a 6'6" forward from Charlotte, North Carolina, averaged 26.5 points per game in two contests this week, and was instrumental in helping the London Lightning earn an NBL playoff berth.