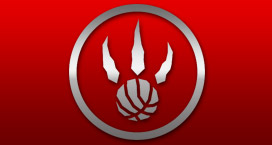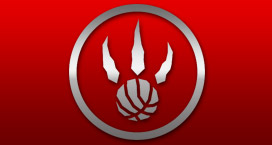 Bosh returns to a chorus of boos at sold-out ACC
The atmosphere at the Air Canada Centre was simply electric and the sold-out crowd was fired up with the much anticipated return of Chris Bosh to Toronto as a member of the Miami Heat.
Despite putting forth one of their strongest efforts of the season and a remarkable performance by Andrea Bargnani, the Toronto Raptors were simply overmatched by Miami Heat's 'Big 3' – Bosh, Lebron James and Dwyane Wade – losing 103-95.
Bargnani had a great shooting night for the Raptors (15-41) and finished with a game-high 38 points, his second highest scoring game of his career. DeMar DeRozan added 24 points and Ed Davis had a team high 13 rebounds to go along with 8 points. Calderon chipped in with a game-high 14 assists and Amir Johnson pulled down 11 rebounds and swatted away 5 blocked shots.
"I thought our energy was good," said Raptors coach Jay Triano. "I thought we battled.
We made 85 percent of our free throws and 42 percent of our 3-point shots. We lose the battle on the boards by 8 but there's going to be a lot of missed shots when we shoot the way we did at 41 percent…I thought our guys really competed and that's the staple that we want to continue to have."
For the Heat (41-15), the 'Big 3' did all the damage as they combined to produce 76 of their team's 103 points. Dwyane Wade had a team-high 28 points and 7 rebounds, Bosh finished with 25 points and 6 rebounds, while Lebron James finished just shy of a triple double – 23 points, 13 rebounds and 8 assists.
From the opening tipoff, the game had a playoff feel as fans were vocal on every play, whether it was cheering on the home side, chanting 'defence' or, for the most part, emphatically booing Bosh any time he touched the ball.
"The crowd today was unbelievable, it was great," said Bargnani. It was great to play in front of our crowd. I think we are lucky to play in Toronto, not every arena is like that."
Point guard Jose Calderon added, "It reminded me of a couple of years ago in the playoffs, it was great. I think the fans were outstanding tonight and they helped us when we were down. We had a chance in the fourth quarter against one of the best teams in the NBA. It was a great atmosphere and we were out there and we enjoyed it."

Return of Chris Bosh
It was clear that this was no ordinary game – for months this night had been circled on the calendars of all Raptors fans and perhaps dreaded by Bosh. While the Heat lineup also features all-stars James and Wade, on this night the focus was centered squarely on Bosh from beginning to end.
As for all the debate on whether Raptors fans would cheer or boo, it became clear from the warm-ups that the majority of fans were going to boo Bosh. He was booed in the pre-game warm-up, during the national anthems and every time he touched the ball.
"We are human," said Bosh after the game. "People that supported you for so long, the town that supported you for so long, just to hear some of that stuff, it makes you upset. I just try to channel that into the game and use that anger as aggression and just help my team win."
At the end of the game, after all the other players had gone into the locker rooms, Bosh was still on the court and the remaining fans showered the former-Raptor with boos. Bosh walked to centre court surrounded by security and sarcastically turned to each side of the arena, saluted and blew kisses to the crowd.
When asked about whether the kisses to the crowd were sarcastic, Bosh replied, "It was sarcastic ones with all the naysayers and it's real to all the good supporters."
"People are going to take it they way they want to. The most important thing is the win tonight. We wanted to keep our momentum going, go forward in the second half playing some great basketball."
Bosh played 7 seasons in Toronto and is the team's all-time leader in points, rebounds, blocks, minutes and games started. As a Raptor, Bosh was named to the Eastern Conference All-star team five times and voted in once as a starter. In the offseason, the Raptors received two 2011 first-round draft picks and a trade exemption from Miami in a sign-and-trade deal.
If anyone can relate to Bosh, it's his teammate James. James suffered far more backlash when he bolted from the Cleveland Cavaliers. His return to the city was also more hostile than what Bosh faced on Wednesday night.
"Fans are passionate," said James. "They believe that you should live your life or career through them, and when you don't do that, they automatically turn, I know that firsthand."
"It was just great to see him come out there, he was very aggressive from the start, and he helped us win this basketball game and we wanted to be there for him as a brother and as a teammate. I understand exactly what he went through tonight."
Now that the game is finally over, Bosh is relieved to move on.
"I'm glad to get it over with. The suspense was a killer. You just want to get out there and play basketball."
Heat coach Erik Spoelstra thought Bosh handled the pressure very well.
"I think he was great," said Spoelstra. "This place (Toronto) was very special to Chris (Bosh). For the first seven years of his career he really established himself as a professional on and off the court."
"I know it was probably emotional for him coming back here. He thanked everybody in the locker room for the win and now we move on."
Both teams will now head into the All-star break where Bosh, James and Wade will take part in the All-star game. Heat forward Mike Miller, who was out with a minor hip injury is expected to take part in the 3-point shooting contest.
DeRozan will represent the Raptors in the Slam Dunk contest and the sophomore team in the Rookie Challenge & Youth Jam.

To follow me on twitter click
HERE