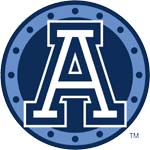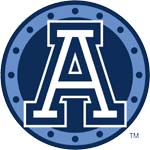 In one of the most significant trades in team history, the Toronto Argonauts Football Club has acquired two-time Grey Cup champion and elite QB Ricky Ray from the Edmonton Eskimos in exchange for import QB Steven Jyles, non-import K Grant Shaw and the Argos' first pick in the 2012 CFL Canadian Draft.
Commented Argos General Manager Jim Barker, "Our mission since 2010 has been to build the Argos into a consistent and credible football team. This trade moves that process along and demonstrates our commitment to reestablishing Argos football in this city. While we gave up a lot, we felt it was important to be aggressive and go after what we needed. This trade is an investment by our organization in the future of the Double Blue and in its new on-field leader, Ricky Ray."
Ricky Ray is one of the most recognizable and dominant players to ever compete in the Canadian Football League. Just 32 years old, he originally joined the league as a free agent in 2002 and immediately carried the Eskimos to three Grey Cup championships, winning two (2003 & 2005) in his first three seasons. He's one of the greatest passers in the history of the CFL and currently sits ninth in league history for most passing yards in a career (40,529) and he is one of just three active players on the all-time top-ten passing yards list.
In 2006, he was a West Division All-Star and CFL All-Star and, in 2005, he was named the Most Valuable Player of one of the greatest Grey Cup games ever played. Ray's career 96.1 passer efficiency rating is highest among all-time quarterbacks with at least 30,000 career passing yards.
Commented new Argos quarterback Ricky Ray, "I would like to thank the Edmonton Eskimos and their fans for nine years of good memories and for giving me the opportunity to play for such a good organization and win a couple of championships. Those memories, as well as the relationships I've built with the great players and coaches over the years, will be with me for a long time."
"While it's tough to leave all the people who have helped me in my career, I'm excited to move forward, take the next step in my career and come to Toronto, an organization with a rich history and tradition where we will have another chance to win a Grey Cup. I look forward to working with Jim Barker and Scott Milanovich, a young, good coach who helped Montreal win championships. I hope to win some more championships with these men and my new teammates in Toronto."
Argos' Head Coach, Scott Milanovich remarked, "A team's success is never defined by the addition or subtraction of one player. However, it is extremely difficult to win football games without excellent play by the quarterback. Ricky Ray will be a great ambassador for the Argos, the CFL and the city of Toronto in addition to bringing the experience of winning multiple Grey Cups to our team.
"He has tremendous courage in the pocket, outstanding location on his passes and is a professional in every sense of the word. At only 32 years of age and with two years remaining on his contract, it is our hope that Ricky is our quarterback for many years to come. I couldn't be more thrilled than to see Ricky Ray as a member of the Double Blue."