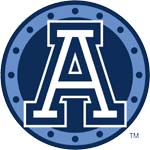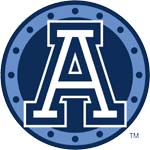 The Toronto Argonauts Football Club is thrilled to announce that Head Coach Scott Milanovich has finalized his coaching staff for the 2012 season. Kez McCorvey has been appointed Receivers Coach and Cory Stone has been named Defensive Line Coach. Milanovich also announced that Jason Maas would shift duties to become the club's Quarterbacks Coach.
With these new additions, the Argonauts' 2012 Coaching staff is as follows:
Head Coach Scott Milanovich
Assistant GM/Assistant Head Coach/Defensive Coordinator Chris Jones
Special Teams Coordinator Mike O'Shea
Quarterbacks Coach Jason Maas
Offensive Line Coach Steve McAdoo
Receivers Coach Kez McCorvey
Defensive Backs Coach Orlondo Steinauer
Defensive Line Coach Cory Stone
Argonauts Head Coach Scott Milanovich commented, "I am very proud of the staff we have assembled. These men are all excellent teachers and intense competitors. Without a doubt, our players will respond to their leadership. Kez McCorvey is an excellent technician. He has experience in the CFL game and a long history of training and mentoring football players. Cory is a high energy motivator with experience in Chris Jones' style of defence. I am very excited about these additions to our staff and can't wait to get started."
Kezarrick 'Kez' McCorvey has played in the CFL, NFL and NFL Europa, and is a legend at Florida State University where he has been inducted into the Football Hall of Fame. In 2011, he served as the Receivers Coach, Pass Game Coordinator and Strength & Conditioning Coach for Bethel University and before that he spent two seasons as the Head Football Coach at McClay School in Tallahassee. McCorvey played two memorable seasons in the CFL including 2000 when he was named a CFLPA All-Star, tied the Eskimos' record for most touchdowns in a single game (4), and tied Milt Stegall for most touchdowns during the season with 15.
Following an exceptional career at the University of Tennessee, Cory Stone joined the Arena Football League where he spent eight seasons as a player. He immediately parlayed his time in the AFL into coaching and has since comprised an impressive resume with coaching experience forged in the AFL, High School and NCAA ranks. Stone most recently coached two solid seasons with the Clark Atlanta University Panthers (SIAC) and before that served in various defensive capacities with three different teams in the Arena Football League. Including one memorable game when, as defensive coordinator for the Rio Grande Valley Dorados, his unit shutout their opponent, something virtually unheard of in the high-scoring indoor league.