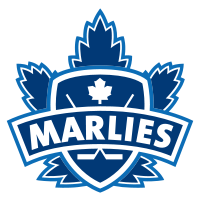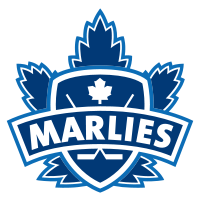 The Toronto Marlies fell to the Grand Rapids Griffins, AHL affiliate of the Detroit Red Wings, by a score of 3-2 in a shootout tonight at the Van Andel Arena in Michigan.
Will Acton's fifth goal of the season opened the scoring at 6:54 of the first period. The Marlies outshot the Griffins 8-4 in the opening frame. Brendan Smith would notch the score at one on a powerplay at 8:05 of the second period. The Griffins would capitalize on another powerplay early in the third period when Riley Sheahan scored his seventh goal of the year. Matt Frattin tied the game at two on a penalty shot at 9:26 of the final frame. After a scoreless overtime period, the Griffins earned a 2-1 advantage in the shootout behind goals from Gustav Nyquist and Francis Pare. Joe Colborne scored the lone shootout goal for Toronto.
The Marlies and Griffins will play the second half of a back-to-back tomorrow night at the Van Andel arena in Grand Rapids. Puck drop is set for 7 p.m. The Marlies return home on January 2nd for a 7 p.m. game against the Hamilton Bulldogs, AHL affiliate of the Montreal Canadiens.
Toronto Goal Scorers: Will Acton, Matt Frattin
Grand Rapids Goal Scorers: Brendan Smith, Riley Sheahan, Francis Pare (GWG in SO)
Game Notes
– Toronto outshot Grand Rapids 28-27
– Petr Mrazek earned the victory while Ben Scrivens took the loss
– The Marlies went 0-for-3 on the powerplay and 2-for-4 on the penalty kill