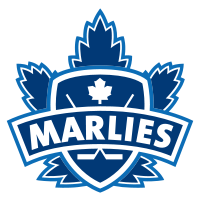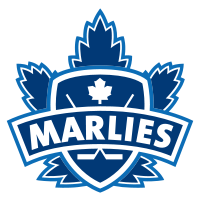 The Hamilton Bulldogs defeated the Toronto Marlies by a score of 6-4 tonight at Ricoh Coliseum.
Nathan Beaulieu's 3rd goal of the season opened the scoring at 5:49 of the first period. The Bulldogs would double their lead later in the frame on a powerplay goal from Greg Pateryn. Toronto would make it 2-1 before the end of the period on Jamie Devane's first career AHL goal. The middle stanza would see both Louis Leblanc and Tyler Murovich notch goals for the Bulldogs to give them a 4-1 lead heading into the final frame. The Marlies would register three unanswered goals to start the third period with Jesse Blacker, Ryan Hamilton and Jerry D'Amigo each recording even strength tallies. Louis Leblanc would score the eventual game winning goal with just over five minutes remaining in regulation. Gabriel Dumont added an empty net goal to secure the win for the Bulldogs.
The Marlies return to the ice on Saturday afternoon when they host the Chicago Wolves, AHL affiliate of the Vancouver Canucks, at 3 p.m.
Toronto Goal Scorers: Jamie Devane, Jesse Blacker, Ryan Hamilton, Jerry D'Amigo
Hamilton Goal Scorers: Nathan Beaulieu, Greg Pateryn, Louis Leblanc (2; GWG), Tyler Murovich, Gabriel Dumont
Game Notes
– Toronto outshot Hamilton 46-26
– Cedrick Desjardins earned the victory, while Jussi Rynnas took the loss
– Toronto went 0-for-9 on the powerplay and 6-for-7 on the penalty kill
– Forward Jamie Devane notched his first career AHL goal in tonight's game