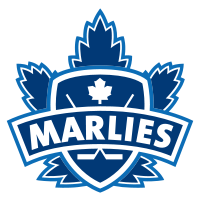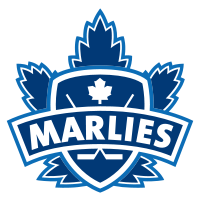 The Hamilton Bulldogs defeated the Toronto Marlies by a score of 3-2 tonight from Copps Coliseum in Hamilton.
Toronto would open the scoring when Will Acton notched his 6th goal of the season at 18:09 of the first period. Stefan Chaput tied the game at one on a powerplay at 13:48 of the middle frame. The Marlies would take a 2-1 lead just over two minutes later on a powerplay goal from Joe Colborne. Mike Blunden equalized for the Bulldogs before the end of the period on his 8th goal of the year. The third period remained scoreless until Hamilton defenceman Nathan Beaulieu notched the game winning goal on a powerplay at 17:14.
The Marlies return to the ice on Saturday afternoon when they host the Hershey Bears, AHL affiliate of the Washington Capitals. Puck drop is set for 3 p.m.
Toronto Goal Scorers: Will Acton, Joe Colborne
Hamilton Goal Scorers: Stefan Chaput, Mike Blunden, Nathan Beaulieu
Game Notes
• Hamilton outshot Toronto 28-25
• Robert Mayer earned the victory while Jussi Rynnas took the loss
• Toronto went 1-for-7 on the powerplay and 5-for-7 on the penalty kill